After a very interesting Chile trip, our next stop was Brazil. The main reason for our Brazil trip was the Carnival. My sister, a friend of mine who flew from Istanbul to join us, and I spent 15 days in Brazil. We visited Sao Paulo, Rio de Janeiro, Recife, Salvador de Bahia and Iguazu Falls. We really enjoyed the Rio and Recife carnivals of Brazil and its amazing nature. We were there during the carnival period so the prices were higher than normal time especially for accommodation. But Brazil is not the cheapest country in South America. You can read all of my previous posts, articles, pictures and experiences about Brazil using this link, and for more travel expenses and travel costs information, check out my Vacation Cost Series.
I always keep note of my expenses while I am travelling and also in my daily life. This time, I want to share some basic expenditures we did in Brazil. I hope it may give an idea of planning a trip to Rio and all other beautiful cities in this vast green country.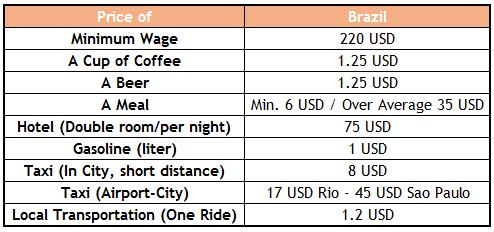 You can also download the Excel sheet file using the link provided below (just click on the icon) in case you want to print it or modify it to fit your own requirements.
Also here are some photos from our Brazil trip.